Hello, my name is Santhosh Kumar J and I'm a experienced software Engineer/Developer on the bleeding edge of technology based in Bengaluru, India with a BE in Computer Science from the City Engineering College(VTU University) .
I've been creating Web-applications for over 7+ years now. My trademark is simple, clean, usable development. I'm a tried and true minimalist with an affinity for all things design and web. I run on playing cricket,volleyball and listening to music, believe in the power of sincere work and like to think each Application I develop has to break new ground. Get at me to see how I can help with your next project.
I invite you to review my portfolio. here are sampling of projects that demonstrate my expertise, versatility, and experience with web development :)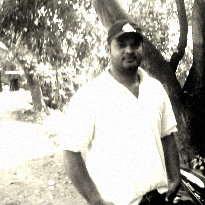 For me, creating and programming/coding exchange the roles of passion and medium.I get the feeling of completion when I feel happy both about the product and the code behind it.
Portfolio
I'm Expertised on web Application and userInterface engineering.Background includes architecting applications,Managing Projects in challenging,Fast-paced consulting environments. Demonstrated ability to acquire the techical knowledge and skills rapidly.Able to see the business and technical sides of a problem.
Services
We have created course modules, marketing clips, podcasts, portals, content catalogs and tests/surveys. Ask me for the usage statistics of the e-learning portal - its users run in to tens of thousands ... located all over the world.we are not limited to the type of projects listed here, if you want to know more about the scope of work we can handle, drop us a line.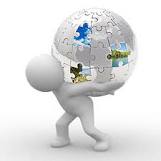 Web Development
Web development is a broad term for the work involved in developing a web site for the Internet (World Wide Web) or an intranet (a private network). This can include web design, web content development, client liaison, client-side/server-side scripting, web server and network security configuration, and e-commerce development. However, among web professionals, "web development" usually refers to the main non-design aspects of building web sites: writing markup and coding. Web development can range from developing the simplest static single page of plain text to the most complex web-based internet applications, electronic businesses, or social network services.

Optimization: Server-side
Your web hosting account has no direct relationship with the optimizations you are about to perform but we figured choosing the right web hosting account so important we decided to bring it to your attention first. Hosting account is the foundation of your website/blog where it's security, accessibility (cPanel, FTP, SSH), server stability, prices and customer supports all play important roles. You need to make sure you are in good hands.

Technologies
PHP , ZendFramework, Cakephp, Joomla, Moodle, Drupal, Magento, wordpress, concrete5, RDBMS (MySql,SQL)
Web/Application Servers (Apache ,Tomcat)
Web Related (HTML, Smarty, JavaScript, Json, Jquery, xml SOAP,WSDL
Payment Gateways Integration for websites/portals/online shops : CcAvenue , DirecPay (operated by TimesMoney group) ,EBS (collaboration with Axis bank,HDFC and Citibank Bank,HDFC, ICICI Payseal,Transecute, PayU (MIH Venture),IndiPay,Atom,Techprocess(TPSL)
Single sign in..Opensso,Ldap integration for Applications etc.
Crm Integration ( Sales force ,SUGAR,V-Tiger Integration With the application .)
Get In Touch
Thanks for taking the time to check out my work. I'would like to hear from you. Comments, suggestions, complaints or a call for help, drop an email to info(at)santhoshkumarj(dot)com